It is an innovative technology whose purpose is for forklift operators to learn to drive the machine and handle loads safely and efficiently.
The simulator is made up from the real controls (levers, steering wheel, pedals), the operator's seat and the visual of the environment using virtual reality glasses. The scenarios are created 100% synthetically, including the physical modeling of the behavior of the machinery and the loads that are handled.
Comprehensive training composed of a pedagogical exercise plan
Through the simulator, the user learns to operate the forklift, to load and unload different types of loads and to carry out balanced journeys.
The system provides analytical information to the instructor, through student performance reports, in order to evaluate the training process.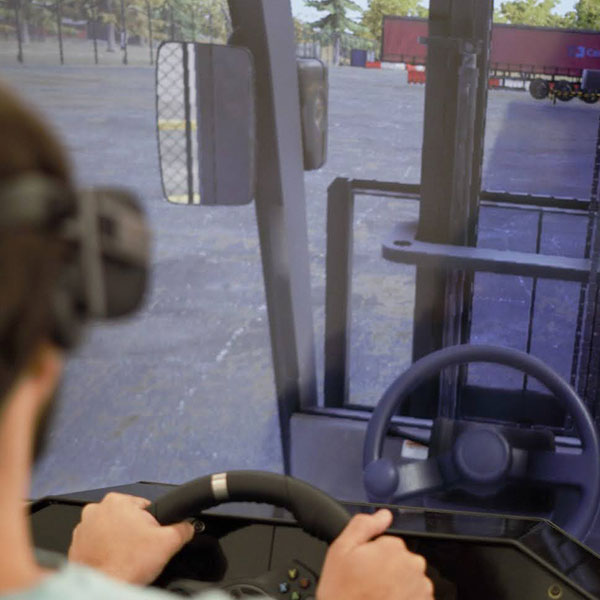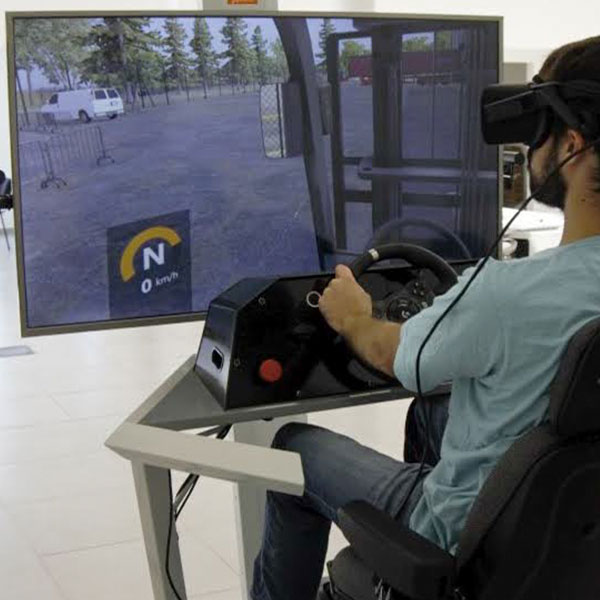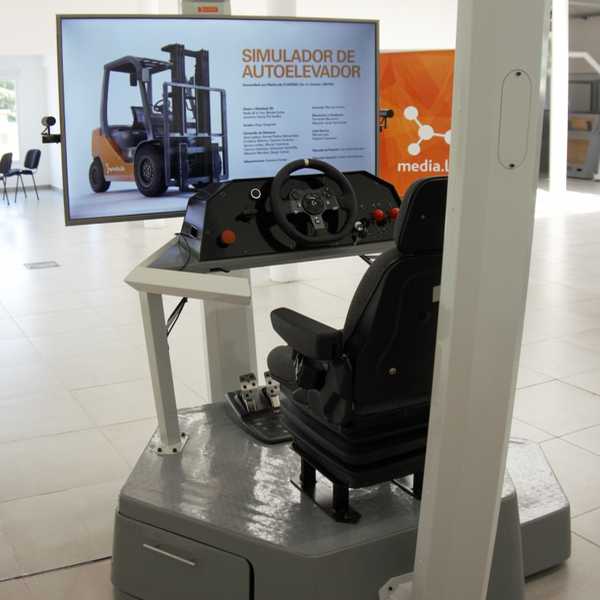 This virtual reality simulator is compatible with the regulations of the Ministry of Labor and Superintendence of Occupational Risks that regulate the activity.
• Equipment recognition and manipulation.
• System using immersive lenses.
• Realism and ergonomics.
• Allows practice of driving and handling loads.
• Different weights, volumes and difficulties.
• 100% virtual scenarios, high graphic realism.
• User reporting system.
• Cloning of real controls.